Artistic Imprints is a family-owned and operated solutions provider for all of your branding needs. Our foundation was built upon hard work, integrity and dedication to our customers and our community.
Here at Artistic Imprints, we take the time and initiative to communicate with our customers. Our passion and culture at Artistic Imprints is what sets us aside from other companies.
Our friendly staff and design team are here to help with all of your branding efforts. We breed customer loyalty with 4 easy concepts; Friendly Service, Quality Products, On-Time Delivery and Budget Friendly Pricing.
If you are a current customer
To all of our potential customers,
we welcome the opportunity to earn your business and look forward to hearing from you.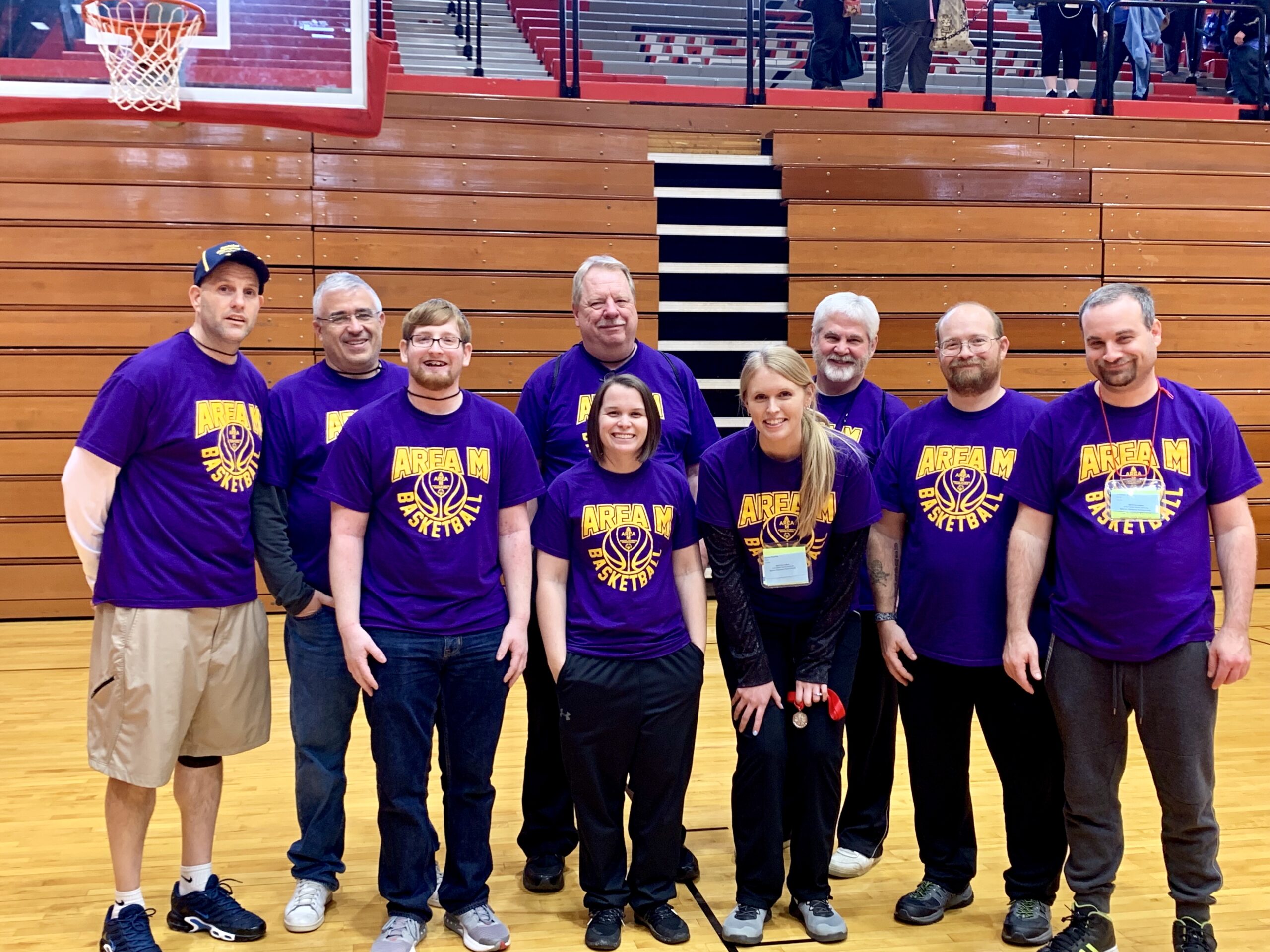 Kait Fox
Kait is not only one of our awesome sales team members, but she is also highly involved with the Special Olympics in her time outside of work. Here are the Area M Basketball coaches at the Special Olympics Spring Sectionals at Saint Francis University. Kait is beyond proud of the teams accomplishments, including her brother who is a member of the team.
Lisa Beers
Lisa works as a part of the purchasing part of our company. She is highly involved with The Edge Church. On Saturday, May 4th, she had volunteered at a tent at the New Cumberland Community Day. This event was rain or shine and their tent included a lot of merchandise that Artistic Imprints had created just for them for the special occasion. Here they handed out free water bottles, free root beer floats, free pens and free postcards!
Dynamic local family-owned business seeking an energetic fulltime shipping and receiving associate to join our growing company located in Lower Allen Township
Duties and responsibilities:
Package and ship completed orders
Process and package individual shipments according to order instructions
Maintain schedule by carrier pick up times
Understand and identify shipping methods by customer type
Assist receiving by sorting daily incoming packages
Receive daily UPS and other occasional carrier freight shipments
Ability to stand all day and routinely lift up to 60 pounds throughout the shift
Monday through Friday, 8 am to 5 pm
Qualities:
High school or GED preferred
Close attention to detail
Punctuality
Ability to multi-task in a fast-paced environment
Benefits:
Medical insurance
Dental insurance
Vision insurance
Paid time off
401(k) company match
Waiting periods may apply
Pay range of $13.00 to $15.00 per hour dependent upon experience
We are always looking for valuable teammates! Click the button below and submit your resume.
All interested applicants should submit a resume to be considered for the job openings.
Click Apply Now button or email info@artisticimprints.com.